Tutorials and Best Practices for the Cloud​
We help companies be successful by making sure their infrastructure works at its best, developers do what they love, customers are happy and the business benefits from technology.
At IT Wonder Lab we share best practices for application deployment and maintenance of cloud infrastructures, and in case you have a specific need we provide high quality cloud consulting services
Most demos and examples available on the Internet or even shown during vendor events, are just plain simple and don't apply engineering standards. Many are insecure, don't scale, and don't show the full potential of the product.
Many companies migrate to the Cloud taking sub-optimal decisions or advice from vendors that might not be the best in the long run.
Culture and Values
Our work culture is aligned with our values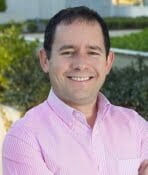 Javier Ruiz Jiménez is an engineer and serial entrepreneur, he created IT Wonder Lab to help companies take better decisions when migrating to the Cloud.