IT Wonder Lab was born with the mission to create and share best practices for building and maintaining complex cloud infrastructures. 
Most demos and examples available on the Internet or even shown during vendor events, are just plain simple and don't apply engineering standards. Many are insecure, don't scale and don't show the full potential of the product.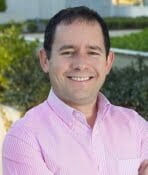 My name is Javier Ruiz Jiménez, I am an engineer, entrepreneur & adventurer.
I make sure infrastructure works at its best, developers do what they love and clients are happy.
Please see my LinkedIn profile and join my network or use the contact form to get in touch.
Other non-technical articles published at LinkedIn