How to install Istio in a Kubernetes Cluster to use it as a service mesh for a microservices architecture.
How to split traffic in Kubernetes with Istio based on request headers, tutorial, and examples with source code.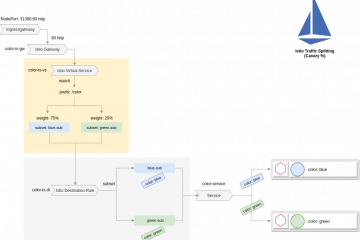 Tutorial on how to use Istio on Kubernetes for releasing new versions of software to the Cloud.