In order to run the examples presented in IT Wonder Lab you will need accounts in different cloud providers.
Most of the providers offer free tiers or some demo credits to test their services, be aware that running the examples might cost you money.
Visit aws.amazon.com/free to understand what is included by AWS in its free tier offer.
Create an e-mail account for singup
Create a new email account or an alias that will be used to sing-up in AWS. I like to use a group e-mail address so I can delegate access in case of need.
Signup for an AWS account
Visit AWS Console – Signup
Provider the e-mail account created earlier, a complex password and a name for the AWS Account. Press Continue.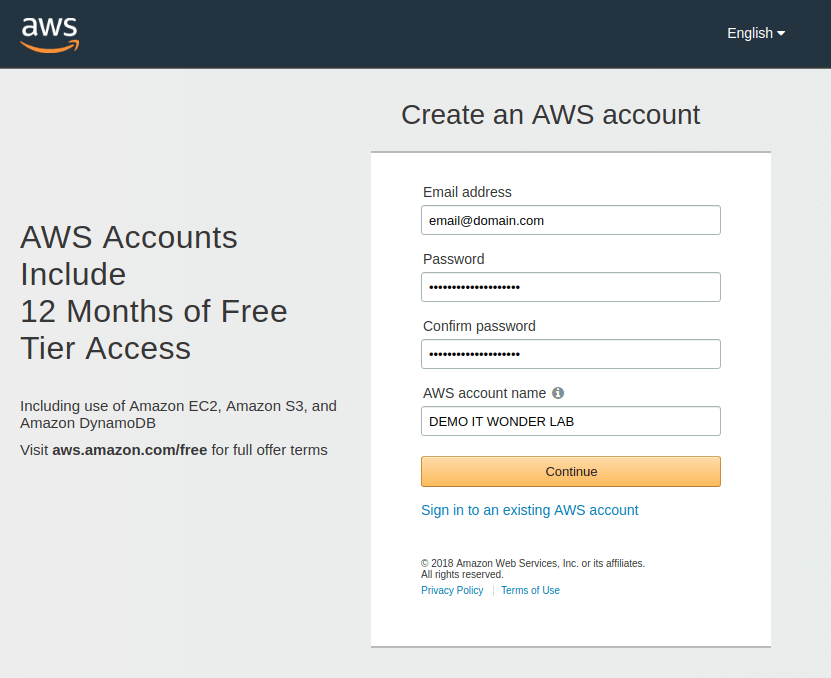 Select the Account type, choosing between Professional or Personal.  Fill your name, phone number, country and full address. Read the AWS Customer Agreement and Press Create Account and Continue.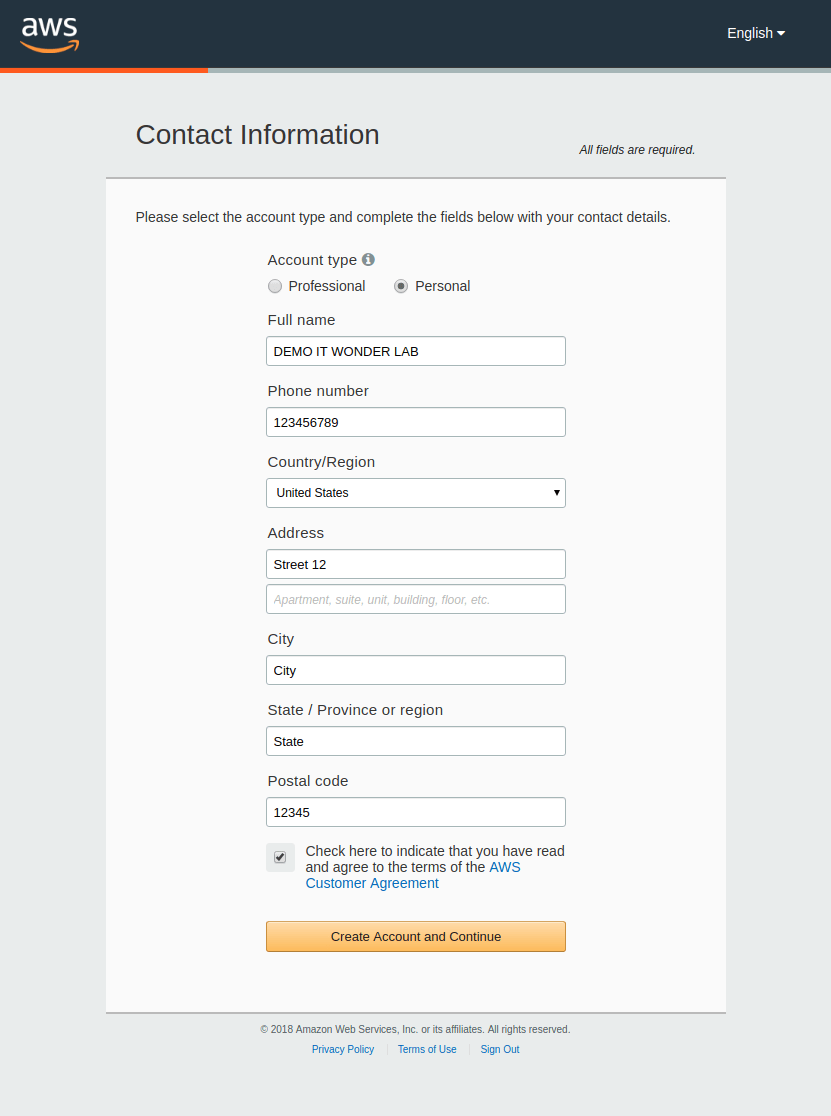 Fill your credit card number, expiration date and cardholder's name. Press Secure Submit.
AWS Will make a small charge (1 USD) to verify the credit card. The payment information will be used in case the usage exceeds the AWS Free Tier Limits.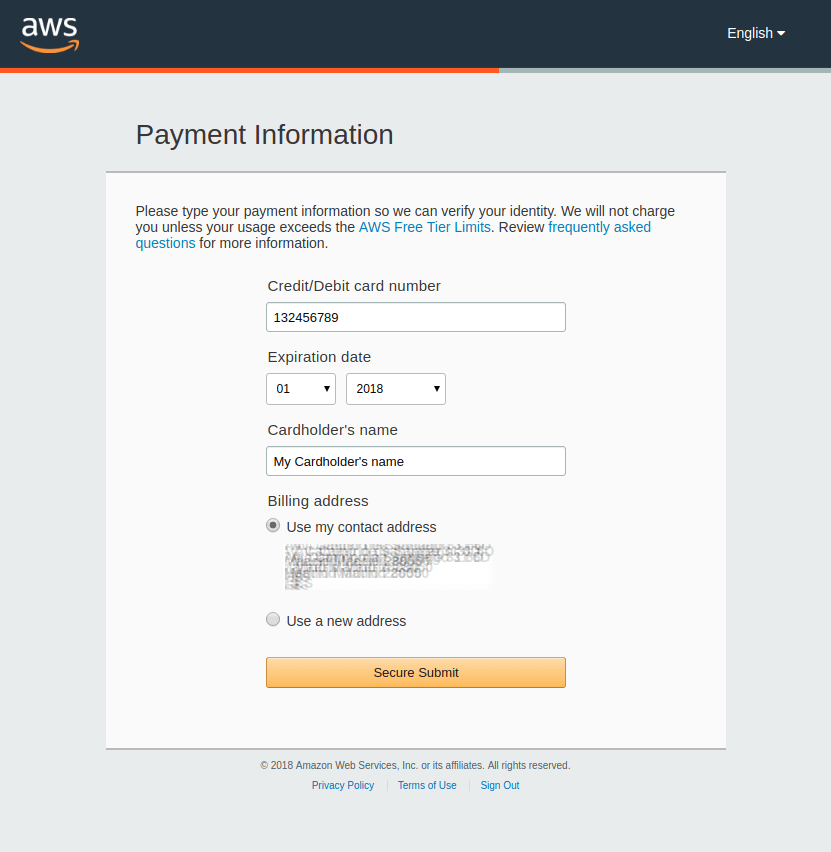 Review the Phone Verification information and fill in the Security Check captcha. AWS will show a number on the browser screen and will ask for that number using a phone automated system. Press Call Me Now.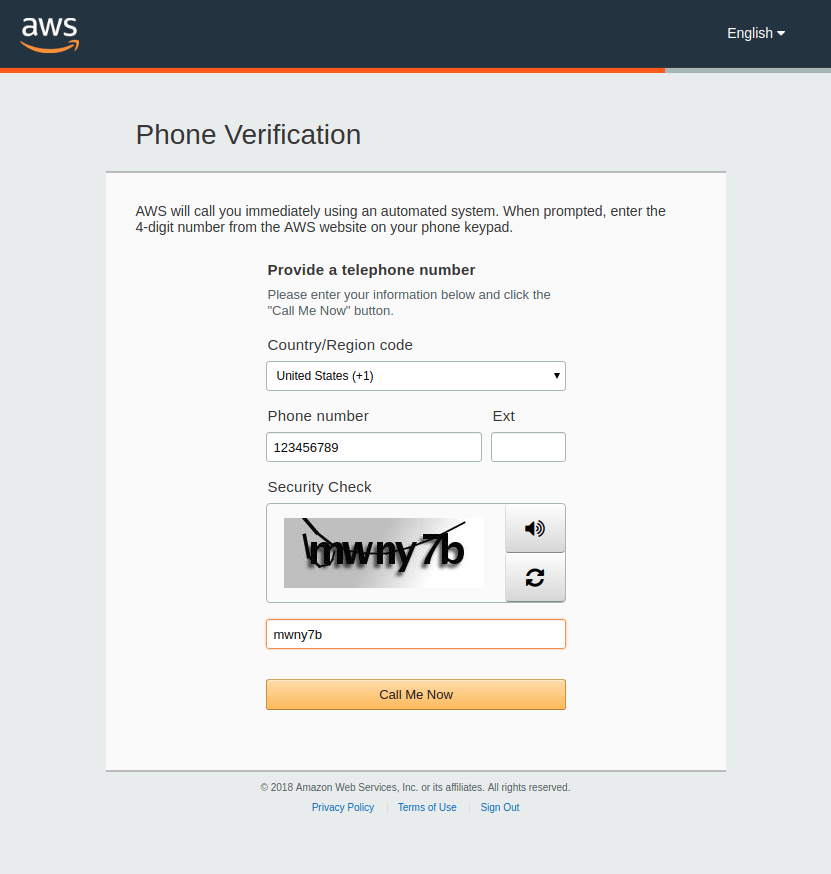 AWS will call to the provided phone number and will ask for the number shown on the screen. Key in the number shown on your screen.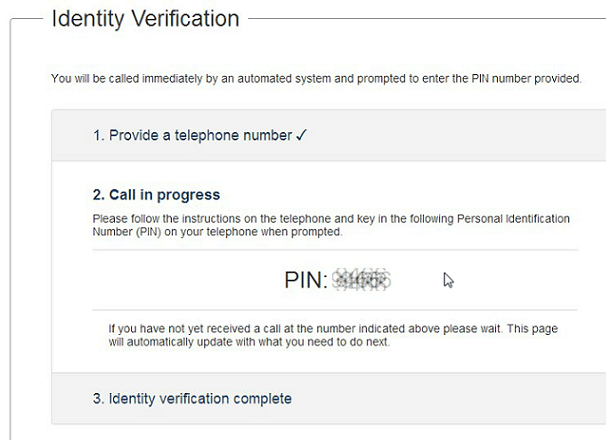 Select the Support Plan, the Basic Plan is free and is included in all accounts. Press Free.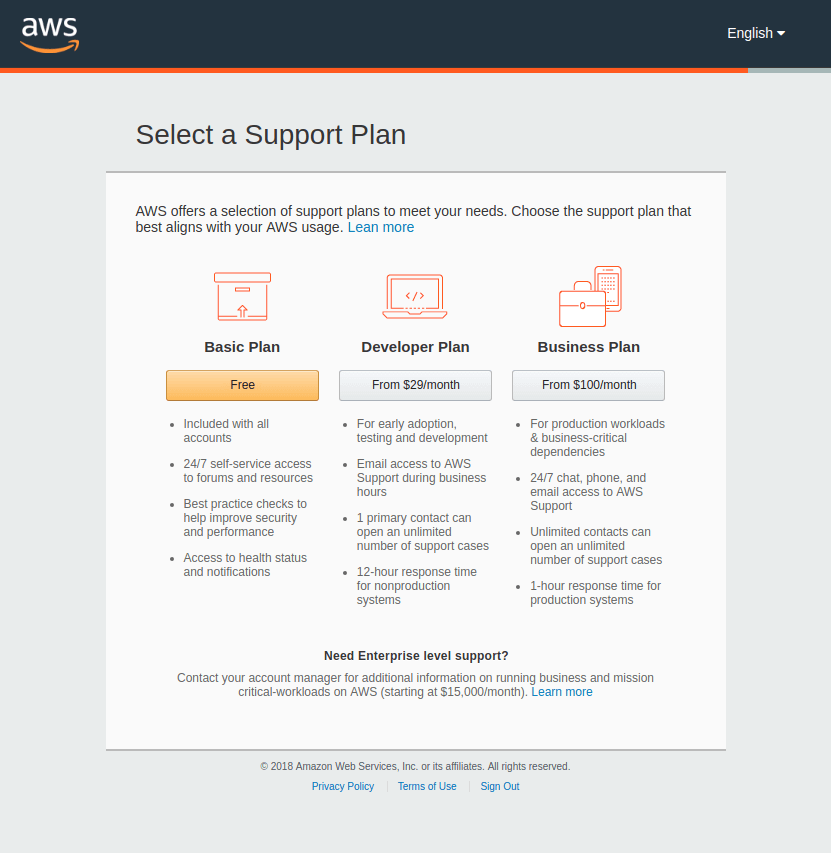 Everything is ready, AWS shows a Welcome Screen. Press Sign in to the Console.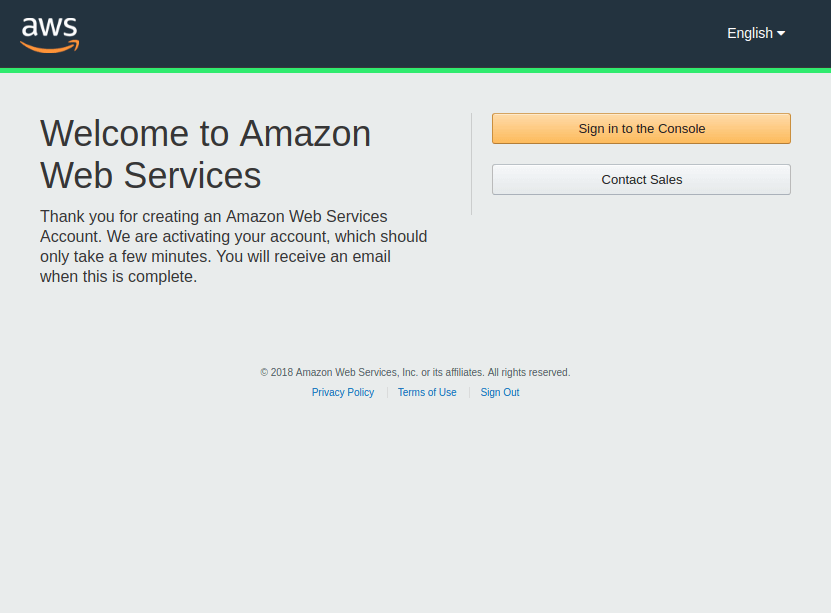 Sign in AWS Management Console
Sign in AWS Management Console using the email address of your new AWS account created.
Fill in the e-mail address and press Next.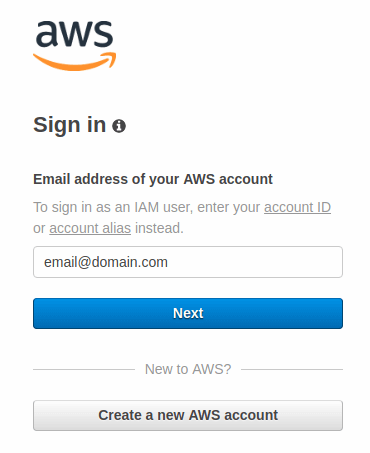 Fill in the password and press Sign in.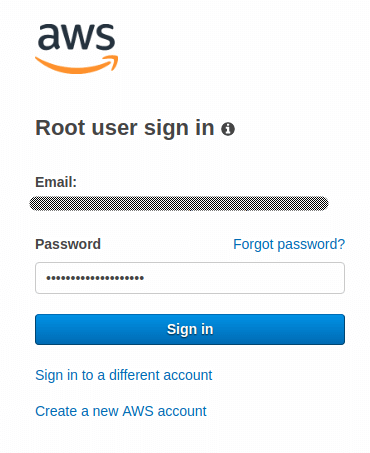 Get the Account Id
Expand the menu with name of the Account, in our example "DEMO IT WONDER LAB" and select My Account.

The Billing Management Console shows the Account Id along with the Account Name. You will need the Account Id for programmatic access.

Keep the Account Id number safe under encryption and make sure that you don't upload the Account Id or Secret access key to a public repository. The Access key ID and Secret access key can be used to buy services from AWS that will be charged to your account.